SAND AND SHORES PUBLIC RELATIONS AND MARKETING
Sand & Shores is a niche public relations firm with an emphasis on storytelling and identity branding to increase lead generation. Guided by a fresh, stimulating, and out of the box approach, we customize the services to grow the businesses of speakers, authors, entrepreneurs, and non-profit organizations. We work to achieve earned media coverage along with magnified brand recognition and stellar public persona. 
With over 20 years of marketing experience, Sand and Shores was established out of the growing need for small business owners and entrepreneurs' concern that small budgets and unilateral advertising was not enough to see dynamic results from their investment. It is our philosophy that growing a business requires a large amount of activity, not a large budget. Developing strategic partnerships, along with keeping a high level of communication with the public through press releases, authentic stories and targeted events in conjunction with focused advertising will garner an inbound marketing pipeline to establish steady growth for your business.
TONYA MCKENZIE, FOUNDER OF SAND AND SHORES
As the founder of Sand & Shores, Tonya McKenzie brings more than 20 years of experience in media relations, marketing, and client relations. Her non-profit experience includes being an Associate Executive Director, raising over a million dollars to open a new YMCA in Northern California, serving as an elected official as a Director for the Oakley Chamber of Commerce and leading a dynamic marketing team for a private club in Walnut Creek, CA. Tonya has also published a Real Estate Agent Magazine and chartered a graduate chapter of Zeta Phi Beta Sorority, Inc in Northern California. You can find Mrs. McKenzie highlighted in the book, "AMAZING MOMS: Parents of the 21st Century"  https://twitter.com/PRBizMom/status/877580784219045888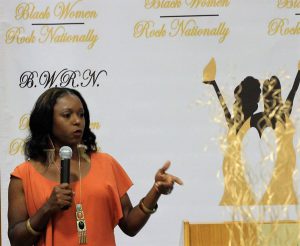 Tonya McKenzie is a child advocate and staunch supporter of children's' rights. She co-authored the F.I.T. Kids Manual utilized by the Pittsburg School District (California), established several unique youth wellness programs and served on the Youth Council for Contra Costa County Supervisor Federal Glover http://federalglover.com/. She has also facilitated events for Contra Costa County's Mary Piepho, http://marypiepho.com/, moderated political discussions for Past Oakley, CA Mayor, Brad Nix. She is a graduate of California State University, Northridge with a Bachelor of Arts in Sociology. Currently, Tonya serves as the President of the North Redondo Beach Business Association, is the first African American woman elected to the Board of Directors of the Redondo Beach Chamber of Commerce, hold a seat on the Redondo Beach Police Department Board, and The City of Redondo Beach GPAC. 
Tonya McKenzie is available for speaking engagements, workshop moderation, training, and event hosting opportunities.